FinTech is one of the most booming sectors in the IT and business world.
The emergence of sophisticated, secure technologies such as blockchain has become a game-changer for banking services.
With new tech solutions at hand, farsighted banks and financial companies can offer more reliable and efficient financial services.
However, the benefits of fintech applications are not easily accessible. First, banks need to find someone who can design and develop a usable and customer-oriented app. This article explains why outsourcing this work is the most cost-effective solution
Fintech Apps: The Basics
The importance of outsourcing is justified because of the complexity of fintech applications. These apps bring banking to the next level by offering the following services:
money transfers
bill payments
investment
currency exchange
expense tracking
cashback
In other words, banking apps do everything traditional banking services do and even more. Their main advantage is that users can enjoy fast and convenient banking services from any place and at any time of day and night.
Providing such services is not easy, as they need to be 100% secure and reliable. The app should work smoothly and efficiently because users can be extremely demanding regarding money.
High expectations mean that there's no margin for error. Every issue and security threat may destroy the bank's reputation. Therefore, outsourcing fintech app development to an experienced app development team is a must.
Resource Considerations
Banks often outsource fintech apps because they do not have the IT infrastructure to manage complex application development.
This work would require building an in-house team of developers and app designers, which is time- and cost-demanding. Besides, banks will have to decide what to do with this team when the app is launched.
Finding a company specializing in app development is a more reasonable solution, especially for one-time projects such as app creation.
Such companies already have the needed human and technical resources to complete the project. In this way, banks do not have to worry about IT staff recruitment and infrastructure.
Experience as the Key to Success
Another reason why fintech outsourcing service remains an appealing option for financial institutions and companies is the level of expertise that app developers can provide.
These teams are staffed to complete the most complex and technically demanding projects, such as fintech apps. If you select a company with an impressive portfolio, you can be sure that it knows exactly how to meet all your requirements.
Cost of Services
Outsourcing is appealing because it costs less than creating an app in-house. The best thing about finding an app development company is that it can be located anywhere across the globe.
For example, a financial company in the USA can save thousands of dollars by placing an order with a company located in India.
Hundreds of competent and reliable app development teams work in low- and middle-income countries. Their hourly rates are significantly lower than those in high-income countries. So, why not take advantage of superior services at a reasonable price?
Short Time to Market
The banking sector is highly competitive, so launching a fintech app may sometimes be a matter of life and death for banks. A one-month delay can cost a company a significant market share and millions of dollars. In other words, fintech apps should be created and launched quickly.
Outsourcing helps optimize the process of app creation to cut the time to market. App development companies usually have a flexible team of developers who can work under pressure and solve complex tech issues.
They have no right to delay product launch, as the contract specifies deadlines that should be met. All in all, it means that banks receive a ready product on time and can deploy it as fast as possible.
Access to Sophisticated Technology
Outsourcing also means using the most advanced technological solutions available on the market. For example, an app developer may offer blockchain solutions to make fintech services more reliable and secure. App developers can provide many other tech benefits:
cross-platform frameworks
a wide array of programming languages
Artificial Intelligence
Internet of Things
It is unlikely that an in-house team will have a consistent level of expertise in the mentioned tech areas. Outsourced teams, however, can boast extensive experience in integrating these tech solutions into fintech apps.
Customization and Client-Oriented Services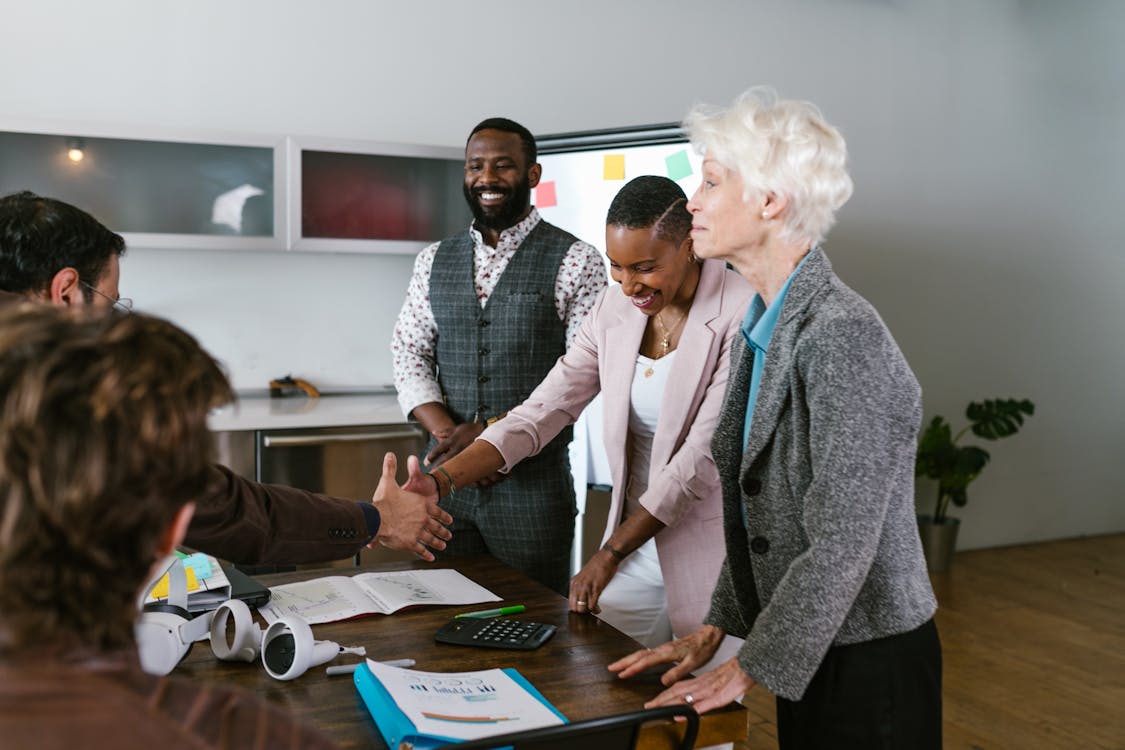 High competition in the app development sphere means that developers fight for every client fiercely. It is reflected in how they treat each client and what services they provide.
Therefore, when banks outsource app development, they can expect to get excellent services, such as
24/7 support
discounts
opportunity to participate in app development
regular updates
quality guarantees
The quality of services is exceptionally high among top developers because they seek to preserve their reputation and position in the market.
Summing Up
Trusting an outside company to develop a fintech app may be difficult. Security and quality concerns are a normal part of financial business.
However, by outsourcing this work, banks can actually achieve greater security and enjoy many additional benefits, such as reasonable cost, customization, access to tech resources, etc. High competition in the app development business is a guarantee of high-quality work.
The best app developers know that their reputation is at stake, so they do everything to offer the most customer-oriented services. So, if you still have doubts about outsourcing, these arguments must convince you that it is a reasonable and secure way of keeping up with fintech trends.
Read Also: