The Taurus G2C is a popular everyday carry handgun for newcomers. The low profile and ergonomic design make this an ideal concealed carry handgun for anybody looking for a lightweight yet durable smaller frame pistol. As with any popular handgun, there is a plethora of aftermarket accessories available.
Although there aren't as many customization possibilities or aftermarket components as there are for Glocks or Smith & Wessons, there are still plenty of alternatives that will get the job done.
It's simple to upgrade your Taurus G2C with the necessary pistol accessories, and it improves accuracy, simplicity of use, and overall reliability.
The goal of this tutorial is to assist you in making the right choice and customizing your handgun's feel and function.
The Taurus G2C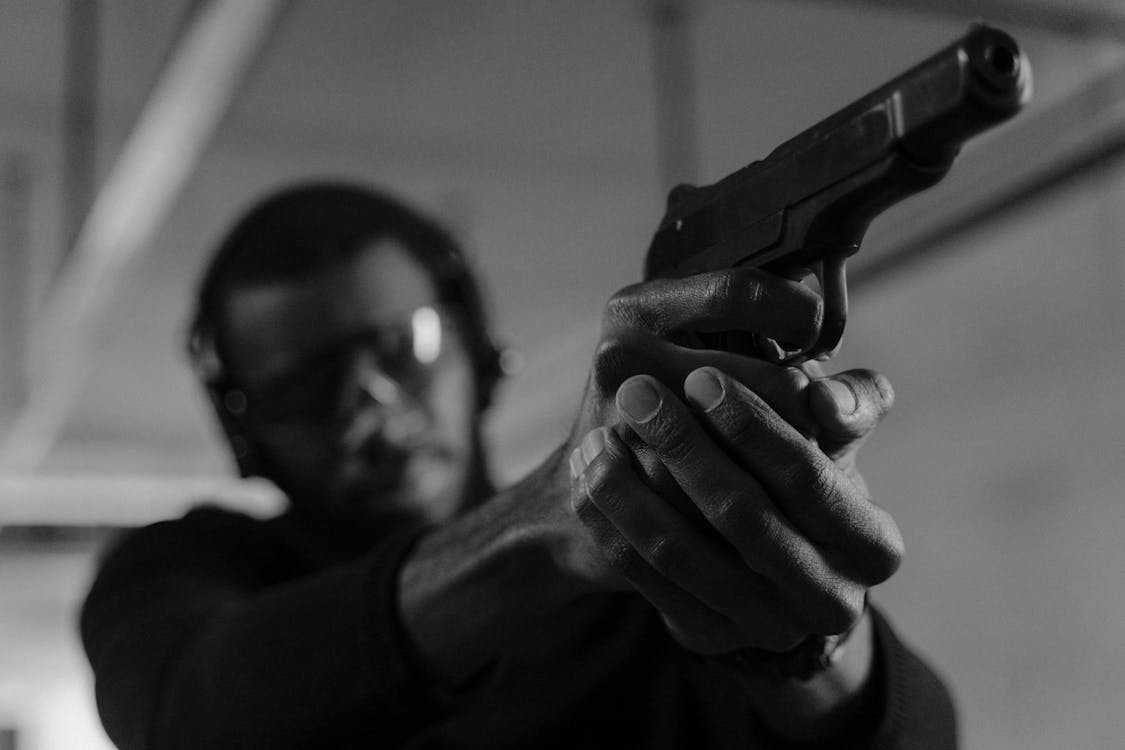 The Taurus G2C is a 9mm pistol that is small and semi-automatic. It's sometimes referred to as 'entry-level concealed carry,' and it's meant for self-defense as a cost-effective alternative that's now on the market.
It's a solid concealed carry option that's simple to customize with the most critical sights, optics, magazines, grips, and holsters on our list.
The Taurus PT111 Millennium G2 has been renamed G2C (the 'c' stands for 'compact'). It is a new and enhanced version of the Taurus PT111 Millennium G2.
Because this is a low-cost pistol, many gun owners spend their extra cash on modifications, and there's nothing wrong with a little tinkering to make things more enjoyable. The article below suggests the best Taurus G2C modifications you may consider.
Armalaser TR10 Taurus Green Laser Sight
One of the most popular aftermarket upgrades for concealed carry pistols is a laser sight. Almost anybody can use a laser sight to acquire a target quickly and accurately. Green lasers are easier to see in strong sunshine, making them particularly popular among hidden handgun users.
Green lasers are more costly than red lasers on average. In this regard, Armalaser is no exception, with a green laser costing nearly twice as much as a red laser. If you're concerned about visibility on bright sunny days, the advantages may exceed the expense.
The Armalaser TR10 laser sight system has a one-of-a-kind off/on function. The front of the trigger guard accommodates the laser sight. The laser frame is a touch-sensitive region that fits against the lower section of the trigger guard and activates the laser when your finger contacts it. Touch activation eliminates the need for buttons, switches, and stumbling about looking for the laser.
The Armalaser TR10 should be at the top of your list if you're looking for an aftermarket laser sight for your Taurus G2C. Many of the issues that shooters have with a trigger guard placed laser are eliminated by the innovative touch-sensitive on/off switch.
Truglo TFX Pro Tritium Sights
The Truglo TFX Pro Tritium Sights are one of the best rear night sight modifications available, including tritium green front and rear sights with a red circle for increased contrast and visibility.
The lights are made of high-quality Swiss tritium, which glows in the dark without the use of batteries and provides excellent visibility in low-light situations at any time of day or night.
The fiber optic sights have passed NTOA (National Tactical Officers Association) testing and are compatible with most Taurus PT111 G2 or G2C holsters. They boast a snag-resistant construction, a front sight focus-lock for quicker and effective accuracy, and they retain zero well, so no additional aiming adjustments are required.
Even for persons with impaired eyesight or daltonism, tritium sights provide visibility, and their range can range from 25 to 50 yards.
The disadvantage is that these sights are extremely costly - they cost half as much as the G2C handgun itself, which retails for roughly $200. Not only that, but the tight fit may make installation problematic and necessitates sanding down the structure.
OLIGHT PL-Mini 2 Valkyrie
It's difficult to aim if you can't see your goal. It's possible that the issue at night isn't seeing your sights, but rather seeing your target at all. Many concealed carry gun owners attach rail-mounted spotlights to the front of their weapon whenever possible. The Taurus G2C model line, fortunately, includes a small front rail beneath the muzzle.
OLIGHT produces a wide range of flashlights for use in a variety of situations. The OLIGHT PL-Mini Valkyrie pistol light is a small 600 lumen light that is ideal for concealment. OLIGHT's lights are known for their longevity and dependability, making them excellent buys for most shooters.
The OLIGHT PL-Mini Valkyrie pistol light's characteristics and specs back up the company's reputation. There aren't many other light manufacturers that provide as many features and specs as OLIGHT.
Talon Grips for the Taurus G2C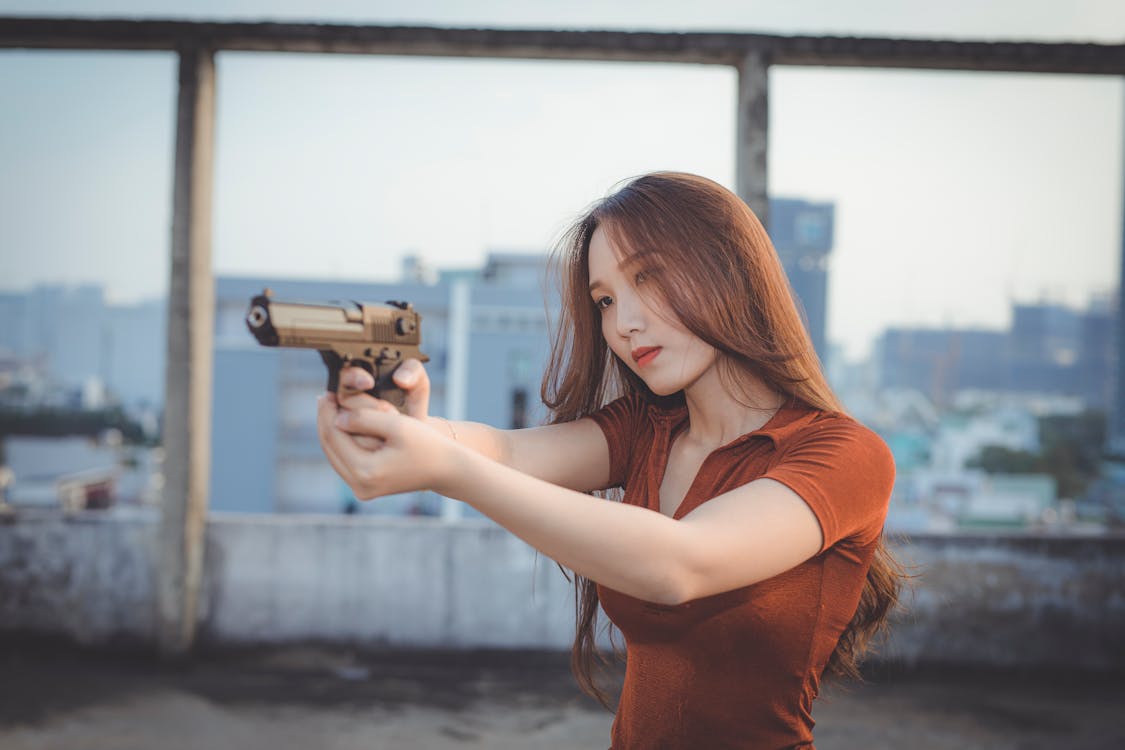 This could be a suitable aftermarket option for you if you're having trouble with a slick Taurus G2C OEM grip.
Talon Grips, in contrast to the Tractiongrips decal, have a rougher ride that gives a more constant grip and increased accuracy. Talon Grips is a novelty company that produces high-quality grip textures, so I'm surprised they're not more well-known (yet).
The Talon Grips grip tape is designed to provide the greatest non-slip security, increasing handling stability and improving overall performance. It's for individuals who don't mind having rougher textures in their hands.
The Talon Grips grip tape is available in two proprietary texture styles: granulated and rubber, both of which provide a secure hold. You get to choose which one is best for your hands.
Although the grip tape may be used with holsters, its abrasive texture makes it unsuitable for IWB concealed carry.
Nonetheless, these grip tapes are among the simplest to use, and they are custom-made to fit your handgun. When you're done with this, you'll find grip tape customization to be a lot of fun.
Straight SAO Short Stroke Trigger by Keep Tinkering
When talking about pistol modifications, the topic of trigger upgrades constantly comes up. It's the same with the Taurus G2C. The Taurus G2C's stock trigger is serviceable, but it might be better.
The Straight SAO aftermarket trigger from Keep Tinkering addresses several of the flaws in the Taurus G2C OEM trigger. I must state upfront that the Straight SAO trigger update disables several Taurus G2C features while vastly improving trigger performance.
The stock trigger safety is one of the issues with the Taurus G2C trigger mechanism. These trigger safety systems are prone to failure and have excessive trigger travel, according to some. These flaws in the Taurus G2C are efficiently addressed by the Keep Tinkering SAO Short Stroke trigger.
Altering a pistol's trigger offers advantages and disadvantages, especially when it comes to safety systems. The Keep Tinkering SAO Short Stroke replacement trigger enhances the Taurus G2c's trigger action significantly. It also does away with a trigger safety, which might be problematic if you're carrying IWB. Before making any changes to a trigger, make sure you're aware of the safety implications.
Conclusion
Every shooter ultimately begins to personalize their handgun by adding accessories. We all prefer to add those components and parts to better our shooting, it's a truth of shooting. The Taurus G2C is a great first-time self-defense handgun. It's possible that for many shooters, it'll be the last handgun they ever buy. One of the pleasures of being a shooter is the ability to make it even more personal.
Read Also: