If you've had an idea for your own business percolating in your head for a long time. It can be both exhilarating and daunting to finally try to turn it into something real. After all, fear of failure is what so often holds us back from going for things that we really want for a successful business – and after a couple of years that have been so disorienting and disruptive, uncertainty is to be expected.
But nothing is stopping the right person with the right idea from following through to massive success – it just takes the proper preparation. So if you're determined to bring to life your vision, here are some tips on how to get your business off the ground.
4 Tips To Converting The Big Ideas Into A Successful Business
For a successful business, you will require very stable strategic business planning. However, apart from the business planning, there are many more things which you have to know for successful executions of the projects.
Here are four tips for converting big ideas into a successful business.
1. Write A Business Plan
Starting a successful business is no small undertaking – and making a success of it even less so. That's why, the more work that you can do before you've even spent a penny on getting started, the better your chances of getting what you want out of it. A comprehensive business plan should be right at the top of your to-do list.
Establish clearly in writing what your aims are for your venture. What are you selling, to whom, and how? You want to identify every step of your process and cost it out as accurately as possible – not only to prove that it can be done but to make it as easy as possible to follow through once you've started spending money on the necessary resources.
2. Secure Funding
Part of why it's so important to identify costs in your business plan is because you'll need to plan around the amount of money required to get your business up and running. After all, there's no point in trying to set things up if you can't afford raw materials, office premises, marketing costs, or whatever else you need to achieve your goals.
There are various options for start-up funds that might suit different businesses. You might simply have amassed enough savings to take care of the upfront costs yourself. Still, you could also  – having a comprehensive business plan that demonstrates how you'll get a return for your investment helps here – while some businesses could turn to crowdfund websites if they can already identify a target audience who could be enticed to invest. You may also want to look at unsecured small business loans for bad credit and see if this can help.
3. Draw Up A Marketing Strategy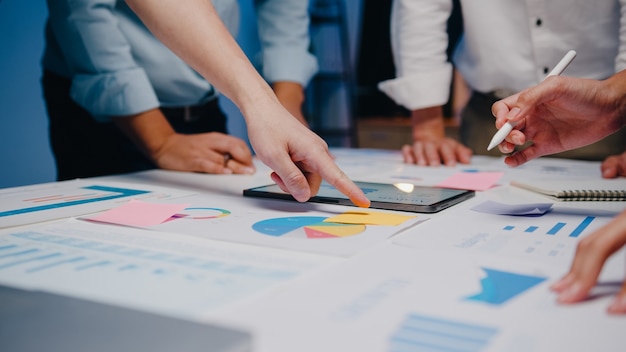 Don't forget to consider your marketing strategy right from the start – having a product or service to offer people is pointless if they don't know that it's available. Luckily, small businesses have myriad ways to engage with potential consumers that won't break the bank, thanks to the age of social media. 
Set yourself up with a solid online presence that can begin to communicate your brand directly to the people who will find it most useful, and you'll be well on your way to realizing your dream of a successful business.
4. Digital Marketing Strategies
For a successful business in 2022, you will require very strategic planning which adopts the digital concepts. For example, digital marketing strategies are always the best way to reach out to your clients. The best part is that you do not have to invest a large amount of money. By using some of the easy techniques, you can achieve your target.
Digital marketing and social media marketing both are the most promising ways. Are you new to the business venture? You have to use these two strategies. First, do start your social media pages. And start doing the branding and advertisement.
Conclusion:
For a successful business, you need to have full proof of planning. We all know planning is the most troubling part of the business. This is why all of these four tips are the most crucial four steps. Keep using these tips and grow your business. Relation building is a very positive role for starting a business.   So keep using this technique and let us know your feedback through the comment sections. And do not forget to read about the other entrepreneurs of the market. You will learn many more things from their business journeys.
Read Also: